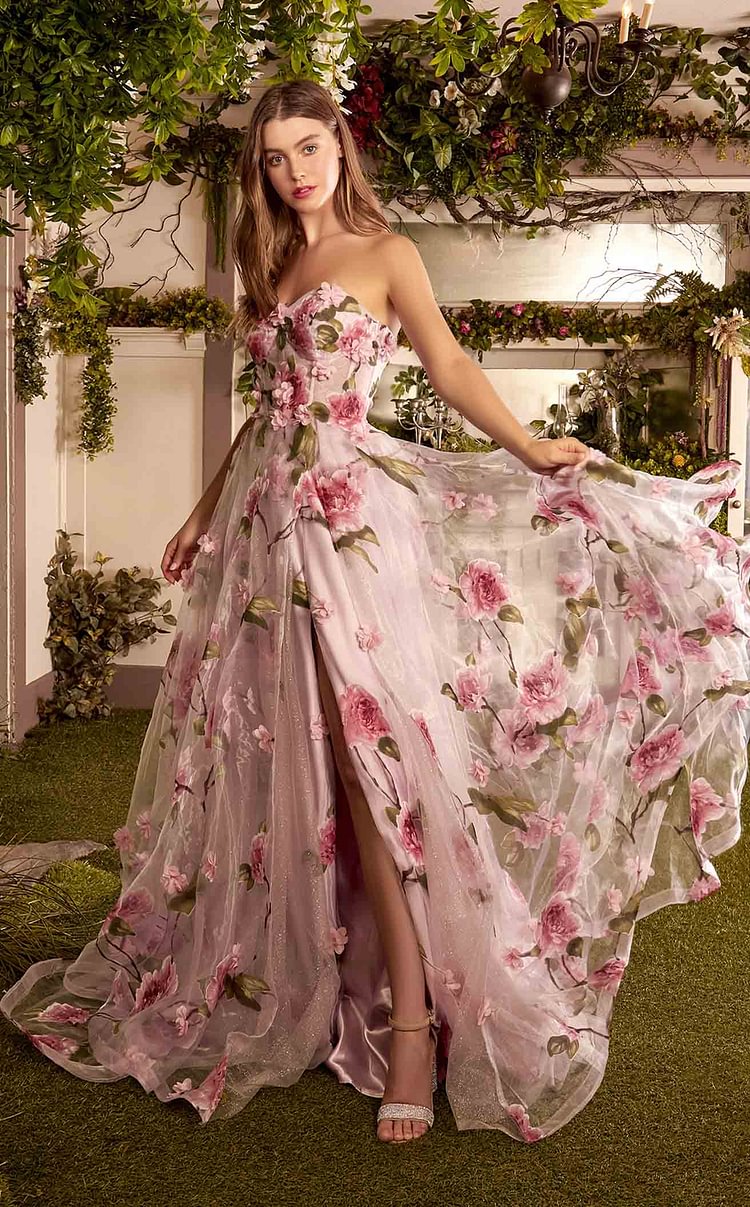 This item is NOT RETURNABLE
Sale items ship in 7-10 business days
IMAGE MAY NOT BE SHOWN FOR EACH COLOR AVAILABLE
Strapless Floral Printed Organza A-line Slit Dress by Andrea and Leo

Blossom and bloom like a flower in this floral printed organza dress by Andrea and Leo. The beautiful dress is designed in a strapless cut in sweetheart neckline and a corset lace up back to give you a sultry appeal. Accented with organza floral print throughout the dress. The strapless bodice has an A-line silhouette that cascades to the flower featuring lovely flowers and a side slit in a full-length hem and finishes off in a subtle seep.